Good news, Monster Hunter: World fans – developer Capcom's now show release date for the much-anticipated Title Update 4. However, the studio's now revealed it's on the way, and soon – on July 9, in fact.
Monster Hunter World: Iceborne – a massive new expansion
"Explore the New World… and Beyond!"
Monster Hunter: World's adventures reach new heights in "Monster Hunter World: Iceborne."
With new monsters, new locales, new quests, new weapon combos, and so much more,
Iceborne expands the possibilities of Monster Hunter: World's vast, breathtaking universe.
Join the Research Commission as they embark on an unforgettable adventure into the
depths of the Hoarfrost Reach, a snowy tundra that a host of legendary monsters call home.
The frozen frontier awaits…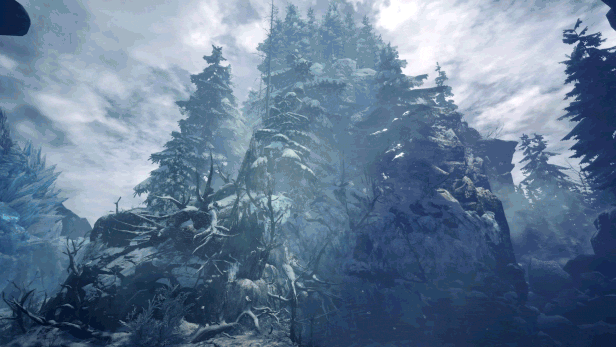 Iceborne nearly DOUBLES the content from Monster Hunter: World
・New Monsters: The number of Large Monsters soars from 36 to over 66, with more coming in free updates!
・New Story: The number of Story Assignments jumps from 25 to over 50!
・New Locales: Explore the glacial landscapes of the Hoarfrost Reach!
・New Weapon Combos: Breathe new life into your combat with a series of brand-new attacks and combos
・New Armor: Suit up and customize your hunter with a wide variety of powerful armor skills!
・New Tools: Stack the odds in your favor with the revolutionary new Clutch Claw!
・New Headquarters: Group up and prepare for battle in the all-new social hub Seliana!
・New Difficulty: Test your mettle with the new quest difficulty Master Rank!
・New End Game: The journey never ends in the Guiding Lands!
…and much more!
Game Overview:
Battle gigantic monsters in epic locales.
As a hunter, you'll take on quests to hunt monsters in a variety of habitats.
Take down these monsters and receive materials that you can use to create stronger weapons and armor in order to hunt even more dangerous monsters.
In Monster Hunter: World, the latest installment in the series, you can enjoy the ultimate hunting experience, using everything at your disposal to hunt monsters in a new world teeming with surprises and excitement.
___________________________________
"Hunters Prepare yourselves, Title Update 4 finally has now a confirm release date!" Capcom announces on its site, revealing it's got a "spicy" new teaser trailer to share with eager players to celebrate the now-set release date. We've included that for you below – and you'll want to get a look, as there's a handful of gameplay shots to ogle, including of the brand-new elder dragon on the way, Alatreon.
According to the details shared earlier this year, we know Alatreon's going to be a tricky customer to chase down and fell. He's got plenty of tricks up his, scales, with the ability to one minute scorch you with blasts of fire, and rain down shards of super sharp ice on you the next.
The trailer also announces the sixth Monster Hunter: World developer diary is due to drop soon (on June 3 at 05:00 PDT / 08:00 EDT / 13:00 BST) which will be jam-packed with nuggets and morsels of information on what the action-adventure game's Title Update 4 will bring. Take a look below:
July 9 is just around the corner, so get ready to dive back in and get hunting.
You can also get more interesting and exciting news about the gaming world by visiting the links below ….